Venue Information
Madingley Hall
University of Cambridge Institute of Continuing Education, Madingley Hall, Madingley, Cambridge, CB23 8AQ
RQA courses are often held at the beautiful 16th Century Madingley Hall, the home of Cambridge University's Institute of Continuing Education. Located three miles west of Cambridge, Madingley Hall provides tasteful en suite accommodation, ample parking and excellent food.
Please note that all venue and accommodation enquiries should be sent directly to RQA.
WEBSITE
Supplementary Information
Temporary Driving Directions to Madingley Hall
---
Novotel, Heathrow
Cherry Lane, West Drayton, Junction 4, M4 Motorway, UB7 9HB
RQA holds seminars and courses at the Novotel,
London Heathrow.
Conveniently located from the airport and M4/M25 motorways.
Waltham Close, Stansted Airport, Stansted, CM24 1PP

RQA holds seminars at the Radisson Blu, located steps away from London Stansted airport.
---
Marlborough Assembly Rooms
5 High Street, Marlborough, Wiltshire, SN8 1AA
Phone: +44 (0) 1672 512487
Directions:
From M4 East, leave at Junction 14 and follow signs for A4 Hungerford and then Marlborough
From M4 West, leave at Junction 15 and follow signs for Marlborough
From Salisbury/Andover A345/A338 and A342/A338 respectively
Parking:
Best to park in George Lane car park or Hilliers Yard behind Waitrose.
George Lane:
Short walk over small bridge to High Street (front of Waitrose), look left Town Hall is at the end of the High Street.
Local Information:
Marlborough is a market town and civil parish in the English county of Wiltshire on the Old Bath Road, the old main road from London to Bath. The town is on the River Kennet, 24 miles north of Salisbury and 10 miles southeast of Swindon.
The High Street is one of the widest in the UK and lined on both sides with characterful old buildings housing an array of shops.
The Merchant's House - one of the finest 17th century middle-class homes open to visitors in England - is also to be found on the High Street here and contains a wealth of period features, paintings and artefacts and on-going restoration (see opening times).
Also on Marlborough's High Street is St Peter's Church, now a community centre with an arts gallery and café. At certain times visitors can do a tower tour for great views over the town.
Among Marlborough's many claims to fame is the mysterious Merlin's Mound which can be found within the grounds of Marlborough College and is the reputed burial place of the wizard Merlin. The Duchess of Cambridge also attended this famous college.
Walkers will enjoy the nearby Savernake Forest, to the southeast of the town. Head here during late spring for the bluebells and in autumn for the fantastic colours. The North Wessex Downs Area of Outstanding Natural Beauty encompasses much of the countryside around Marlborough and there are ample walking and cycling routes throughout this area. Marlborough is also located very close to the Avebury World Heritage Site.
RQA holds the West & Wales Regional Forum at this venue.
---
Langham Court
31-35 Langham Street, London, W1W 6 BU
RQA holds the MHRA/RQA Roundtable at this venue.
KingsWood Village, Naas Road, Dublin 22, Ireland
Phone: +353 (1) 461 9900
RQA holds the Ireland Regional Forum at this venue, please see website link below for further details and directions.
WEBSITE
---
Imperial War Museum, Manchester
The Quays, Trafford Wharf Road, Manchester, M17 1TZ
RQA holds the North Regional Forum at the IWM North.  Please see the website, link below for full directions.
WEBSITE
---
Granta Centre, Cambridge
Granta Centre, Granta Park, Great Abington, Cambridge, CB21 6AL
Phone: +44 (0) 1223 899572
RQA holds the Anglia Regional Forum at this venue, please see website link below for futher information.
WEBSITE
---
GSK, Philadelphia, PA, USA
UPPER PROVIDENCE, GlaxoSmithKline, 1250 South Collegeville Road, PO Box 5089, Collegeville, PA, 19426-0989
The main entrance to the site is the entrance from Route 29 (Collegeville Road)
RQA holds the USA Regional Forum at this venue.
---
Fairfield Montréal Airport, Canada
700 avenue Michel Jasmin, Dorval (QC) H9P 1C5
RQA holds the Canada Regional Forum at this venue.
WEBSITE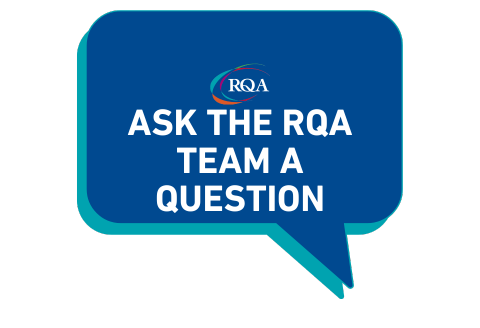 Share your experience on trustpilot.com