Jean-Francois Beck
GoTrain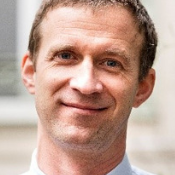 Jean-François Beck, a graduate Pharmacist (Strasbourg) and obtained two different Master's Degree in Pharmacology and Chemistry (MSci), is a Senior trainer and consultant (GoTrain *) and Director of Quality and Regulatory Affairs within a medical devices organisation (Cristalens Industry).

Throughout his 18 years of experience he has been greatly involved in highly regulated GxP environment as Qualified person, Regional Manufacturer Third Party Leader and QC Manager within Pharmaceutical, Medical Devices, Biotech and veterinary products.
He has been also involved, both as auditor and as Technical expert of Task, in several performance audits and inspections in the area of sterile production (aseptic-, gamma- , dryheat- , plasma- and e-beam sterilisations).

(*) « GoTrain » proposes Technical support within inspections and compliance matters, risk management and quality system, troubleshooting and investigations support in the field of Pharmaceutical, medical Devices and Biotechnology industry.
---
Share your experience on trustpilot.com